Precision Components Boost Packaging Industry 4.0 - components with Innovative Concepts Debuts at swop 2017
2017-06-09
---
Currently, China is promoting its Made in China 2025 strategy – essentially the Chinese version of Industry 4.0. Industry 4.0 aims to automate intelligent manufacturing in the future, allow for components and machines to communicate with each other, and for raw materials, machinery, plants, transportation and distribution to be efficiently integrated.This enablesall systems to respond to ever-increasing customer demands and international competition. Whether applied in foods, drinks, medicines, cosmetics, non-food consumer goods, industrial products or in other end industry, the demand for intelligent components and innovative packaging solutions are increasing.
In response to this trend, the Shanghai World of Packaging (swop 2017) trade fair introduces, for the first time, the components –Special Trade Fairby interpack, the world's leading processing and packaging fair.Concurrently held with interpack, the trade fair showcasing complete components and integrated automation solutions for the packaging industry, including:
Drive Technology
Industrial Image Processing
Sensors
Material Handling Technology
Industrial Software and Communications
Components
Control Technology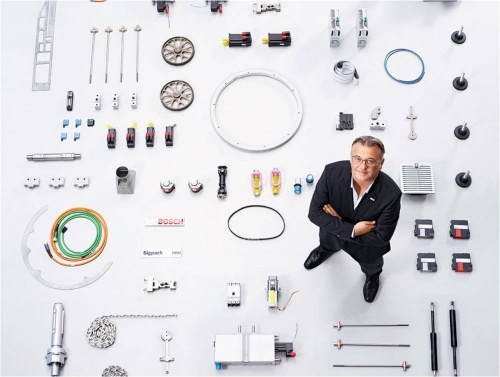 By virtue of intelligent components, the following objectives for packaging Industry 4.0 are expected to be achieved in the future:

With the shift to industry 4.0 and intelligent packaging, suppliers play an increasingly important role. The key to success is to understand customers' ideas, adapt to customers' operating patterns and business modes, satisfy customers' unique demands and deliver solutions in the time required.
swop 2017, the leading processing and packaging trade fair in China and throughout Asia, covers an exhibition area of 60,000 square meters andgathers nearly 1,000 leading manufacturers in processing and packaging machinery and packaging materials from around the world. The event also attracts over 20,000 professional visitors from foods, drinks, desserts, bakery, medicine, cosmetics, non-food consumer goods, industrial goods and other end product fields. For packaging component suppliers, swop provides an excellent platform to display bleeding-edge components and technologieswhile having face-to-face contact with the practitioners and equipment/machine manufacturers engaged in packaging or similar processing industries.
Since its inception, swop 2017 has gained strong support from foreign and domestic packaging industries such as FPE, UCIMA, VDMA and other international associations of processing machinery. About 70% of the exhibitors from the previous swop have shown strong interest in participating in swop 2017. Spain will also be represented at swop 2017 in addition to participation by world packaging powers, like Germany, Turkey, Italy and the U.S.A.
For more information, please visit the official swop website at www.swop-online.com or follow us on facebook (https://www.facebook.com/swop.sh/) to stay updated with the latest exhibition news.
- End -
Press Contact:
Ms. Echo Li
Messe Düsseldorf (Shanghai) Co., Ltd.
Tel +86-21-6169 8337
Fax +86-21-6169 8301
Ms. Minna Mui
Adsale Exhibition Services Ltd.
Tel +852-2516 3343
Fax +852-25165024
Ms. Hao Bin
China Center for Food and Drug International Exchange (CCFDIE)
Tel +86-10-8221 2866
Fax +86-10-82212857
Organizer background information
Messe Düsseldorf (Shanghai) Co., Ltd.
Established in 2009, Messe Düsseldorf (Shanghai) Co., Ltd. (MDS) is a subsidiary of Messe Düsseldorf GmbH, one of the world's top 5 exhibition organizers. MDS is committed to introducing the world's No. 1 trade fairs to China and to providing Chinese and international customers with superior exhibition services. MDS successfully holds more than 20 leading trade fairs and conferences in China, covering the industries of printing, packaging, wire and tube, plastics, renewable energy, medical devices, retail, safety and health, wine & spirits and caravanning. MDS runs branch offices in Shanghai, Beijing and Shenyang with a workforce of 70+ full time employees. The worldwide outbound exhibition business (trade shows in Düsseldorf, Germany and other leading Messe Düsseldorf Global Shows) is organized by Messe Düsseldorf China Ltd. (MDC), serving Chinese exhibitors and visitors with superior customer service from its Hong Kong branch office. Find out more at www.mds.cn.
Adsale Exhibition Services Ltd.
Adsale Exhibition Services Ltd was established in Hong Kong in 1978. It is the organizer of Chinaplas which is Asia's no. 1exhibition on plastics and rubber industries. Adsale is also the organizer of Sino-Pack, Sino-Label and Printing South China. Backed up with enormous resources in Asia and with well-versed trade promotion strategies for the Chinese market, Adsale is endeavoring to provide cost-effective and integrated marketing solutions across 20 industries, including plastics &rubber, textiles & garments, building & lighting, power & electrical equipment, automobile & auto accessories, packaging technology &products, printing &labels, woodworking & furniture, heating &boiler technology and so forth, to satisfy international suppliers' needs of tapping into the Chinese and Asian markets. The Group has liaison offices in Beijing, Shanghai, Shenzhen and Singapore, with a staff of over 300.
China Center for Food and Drug International Exchange
China Center for Food and Drug International Exchange, as an independent institutional legal person, is a public institution affiliated to China Food and Drug Administration (CFDA). By centering on the functions and work priorities of CFDA, CCFDIE undertakes international exchanges and cooperation through non-governmental channels, organizes and implements international exchange and cooperation programs among enterprises, scientific research institutions, social organizations, foundations as well as foreign institutions.