INTERVIEW WITH LEO WU, FOUNDER OF "PACKAGING FAMILY"
2017-06-07
---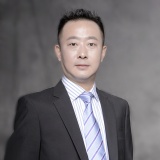 Leo Wu
Founder of "Packaging Family",
Partner of the interpack alliance event - Shanghai World of Packaging (swop)
Can you share the story for the establishment of "Packing Family"? For what purpose did you think of creating such an organization and how many member companies are now included in the Packing Family?
A platform is necessary for the development of society and advancement of industry. Thus we created this platform, which shows our vision and dream as professionals in the packing industry, as well as our determination to inherit and develop the packing industry.
As of November 2016, we have around 525 individual members and about 70 corporate members.
Since its establishment, what has "Packing Family" done for its corporate members?
We have built one industrial association to promote communication between the members and created the Packing Family magazine and website, which publishes technology news to help members get the latest industry information. Furthermore, we often hold technology training sessions to share professional knowledge and analyze public information, as well as annual meetings to strengthen the communication between members. Most importantly, we make introductions between suppliers and our members monthly.
Now we are working on one new book entitled Encyclopedia for Chinese Packing Industry – Household Products, which will be released in May 2017.
For some corporate members, we also offer "push + pull" service, which provides information upon request, offers exhibition services, and highlights them at least once a year to suppliers.
What is the purpose of establishing "China Packaging Federation Fast-Moving Consumer Goods Committee"? Do you have a story that you can share with us?
Joining China Packaging Federation gives a larger and more professional platform to Packing Family, which will help us attract more packaging professionals to join us and jointly improve the value of packaging the industry.
At the same time, we are willing to help FMCG better in its role as promoter in the industry chain of packaging and formulate an innovative and sustainable model for the economic development of industry chain of Chinese packaging. By creating a communication and interaction platform for FMCG packaging talents, we will do our best to contribute our power as practitioners of the packaging industry to help cultivate and train more and more professional talents for FMCG packaging industry, which will also help promote the establishment of industrial standard systems for FMCG packaging.
As the packaging industry is in urgent need of a promoter of FMCG packaging industry, Packaging Family is proudly shouldering this responsibility.
What is your opinion on the development trend of the FMCG market in China?
The FMCG market is undergoing another round of change, which features the following: The changing commercial model. The emergence of internet celebrity, WeChat business, and e-commerce is promoting the rapid development of FMCG market, and also reforming the whole supply chain and business environment. As an important module that goes through the supply chain and the business environment, packaging is also undergoing great changes. The influence of the internet. While reforming the traditional consumption model, such change has also squeezed more time and space from consumers, therefore draining their patience and loyalty. But at the same time, the curiosity for new objects and desire to purchase are also encouraging the development and advancement of internet.
Last year, Packing Family joined hand with swop and achieved great success in the hosting of the Packaging Material and Products Section of swop. And you will cooperate with swop again this year. What is your plan and thought on this year's cooperation?
This year, we will pay even more attention to the introduction of participating exhibitors and create more highlights by combining it with some other activities.
Based on the global marketing campaign of swop from the organizers, we will invite more end-user brands, manufacturers, product processors, raw material providers, and device providers from our members to help create a real business environment.
What is your expectation on this second cooperation?
We hope that the second cooperation will continue the success and facilitate the establishment of a strategic cooperative partnership between the two parties. Meanwhile, we wish that our cooperation brings new opportunities to all parties in the exhibition.
We are confident about our cooperation and wish the 2017 swop a great success!